Here we explain the most important markings. For assistance when choosing replacement tyres, contact your Toyo tyre dealer.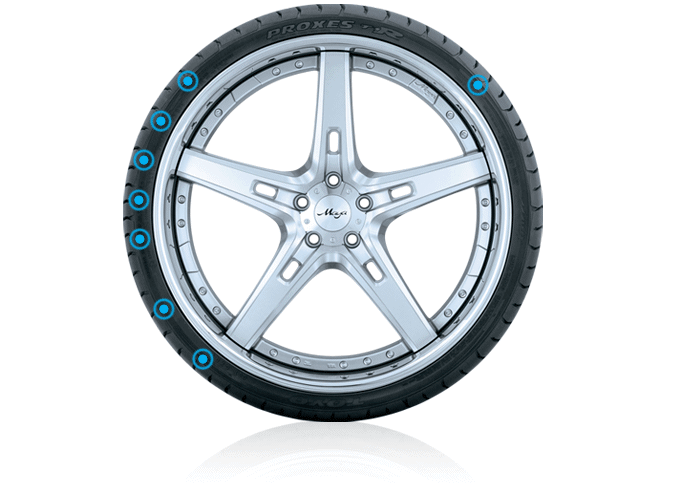 TREADWEAR, TRACTION,
AND TEMPERATURE GRADES

DOT TYRE IDENTIFICATION NUMBER

Tyre Brand
The tyre brand is also often, but not always the name of the tyre manufacturer.

Tyre Tread Pattern
The tread pattern can consist of a name, a number, a combination of letters and numbers or even a combination of a name and letters and numbers.

Tyre Size and Service Description
These two markings are usually located next to each other. The service description is made up of two parts, a load index and a speed rating.

Formula for calculating section height:
Overall diameter - rim diameter / 2
Formula for calculating aspect ratio or tyre profile:
Section height ÷ section width x 100
To ensure suitability of a tyre construction type for your car, contact your Toyo Tyre dealer.