GWS Giants Hit the Blue Mountains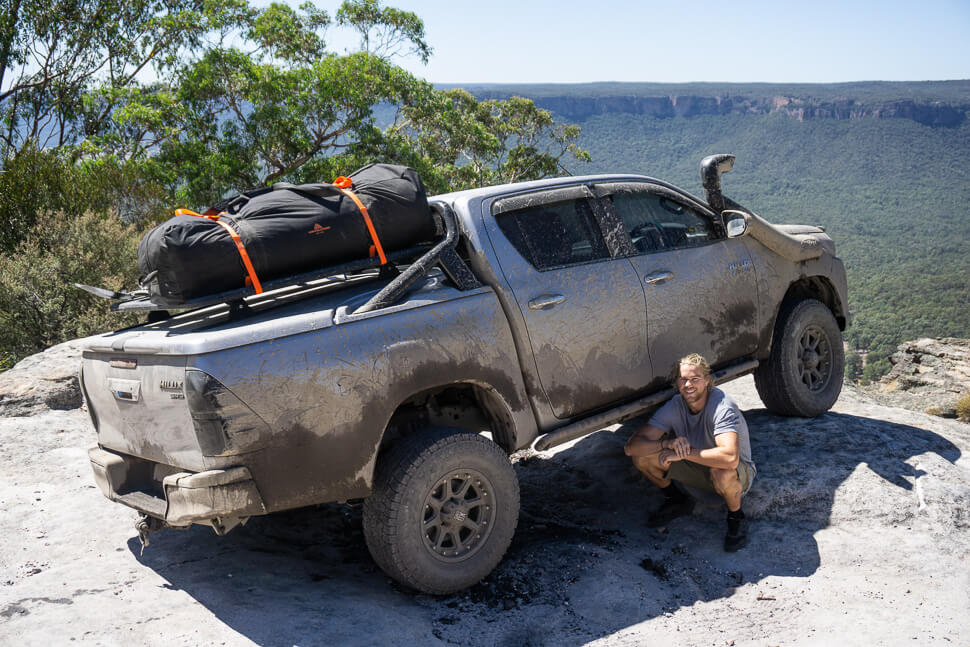 For Sydneysiders and even those further afield, the Blue Mountains is a great escape from the big smoke to recharge the batteries, with off-road enthusiast offered anything from well-graded fire trails leading to stunning sights right up to hardcore tracks that challenge even the most capable 4x4s.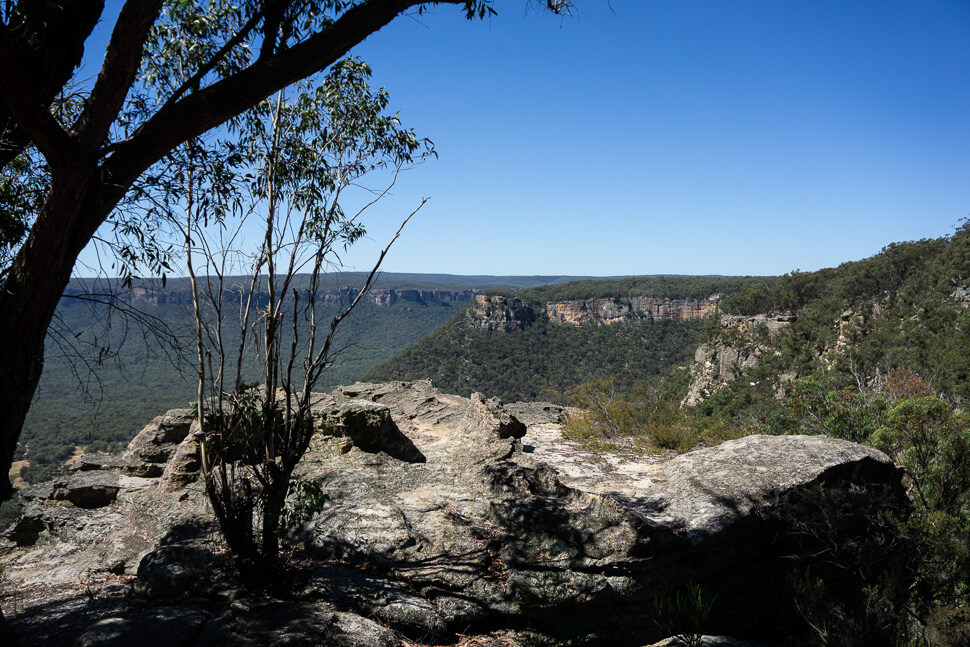 When GWS Giant's Head of Player Development & Welfare, Brett Hand, found a day off in the club's busy calendar, his love of the outdoors started to nag at him, so he decided to load up his GU Nissan Patrol and head for the hills, putting the call out that he was making his move to Zig Zag on the outskirts of Lithgow.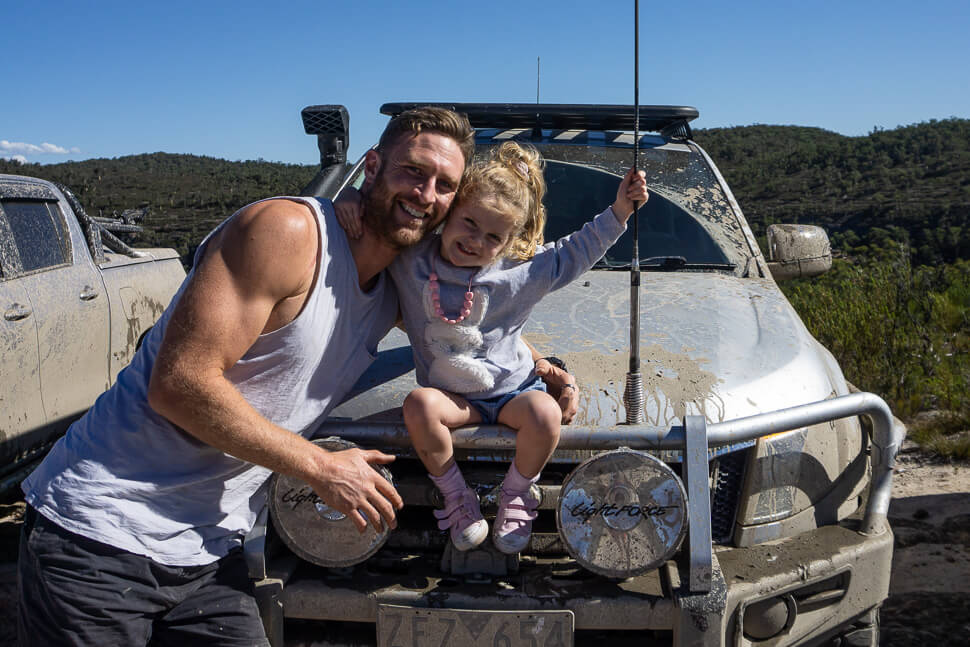 Dawson Simpson jumped at the chance to catch up with his ex-teammates while giving the Open Country R/Ts on his Ranger a bit of a workout, bringing his daughter, Isla, along to sleep soundly in her seat between periodic suggestions that "Daddy should go faster".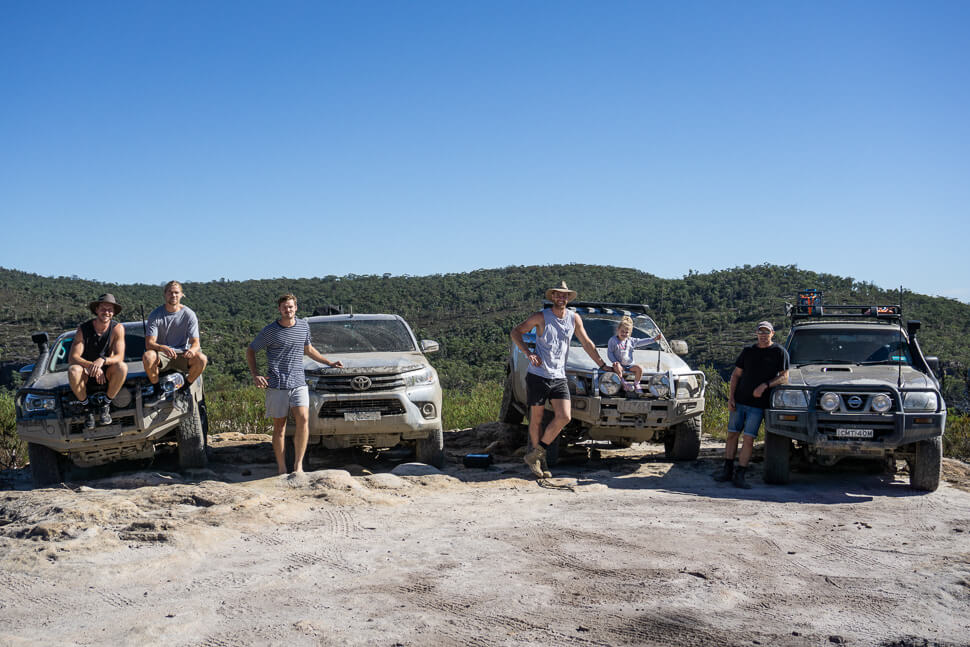 Matthew Flynn called shotgun in Harry Himmelberg's Toyota HiLux and Aidan Corr rounded out the convoy in a HiLux of his own, both of which run Open Country A/T IIs.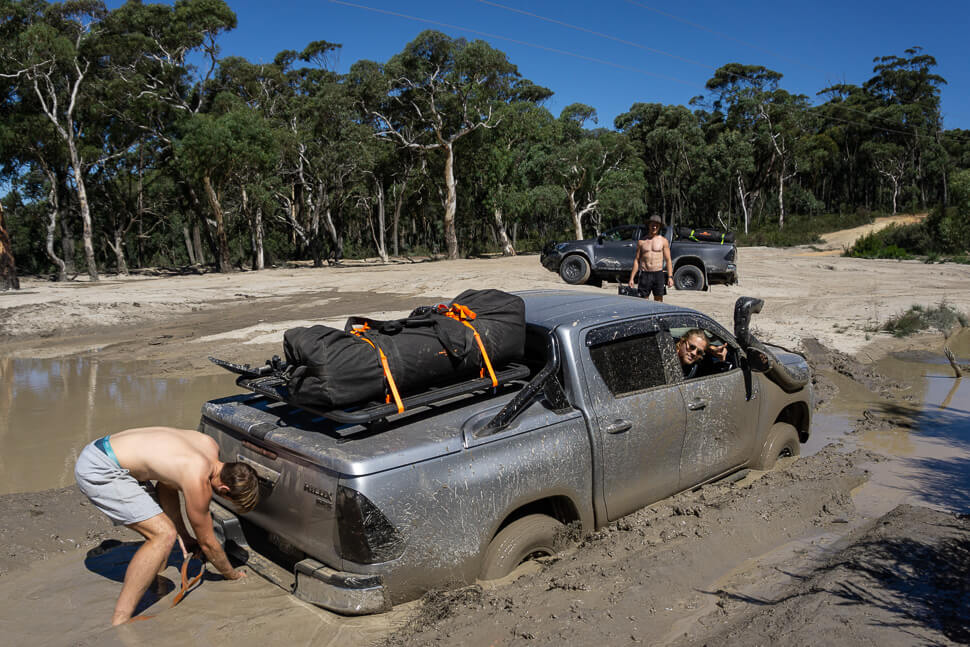 As the only one not driving, Flynny was nominated as the recovery 'volunteer'. Harry was keen to put him to work in the first mud pit they came across so after crossing a few of the shallower lines, he dived into the deep stuff and managed to get himself stuck.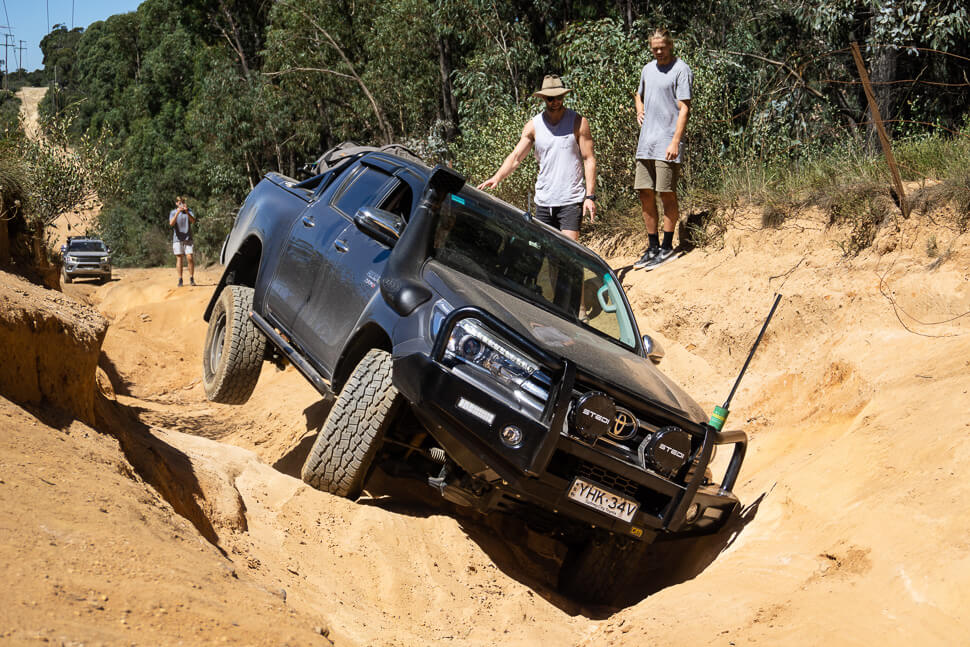 No trip to Zig Zag is complete without hitting the powerline rut tracks and Aidan was the first to learn the importance of picking a good line. With the boys keeping a watchful eye on where he was headed, Aidan managed to get the HiLux through unscathed.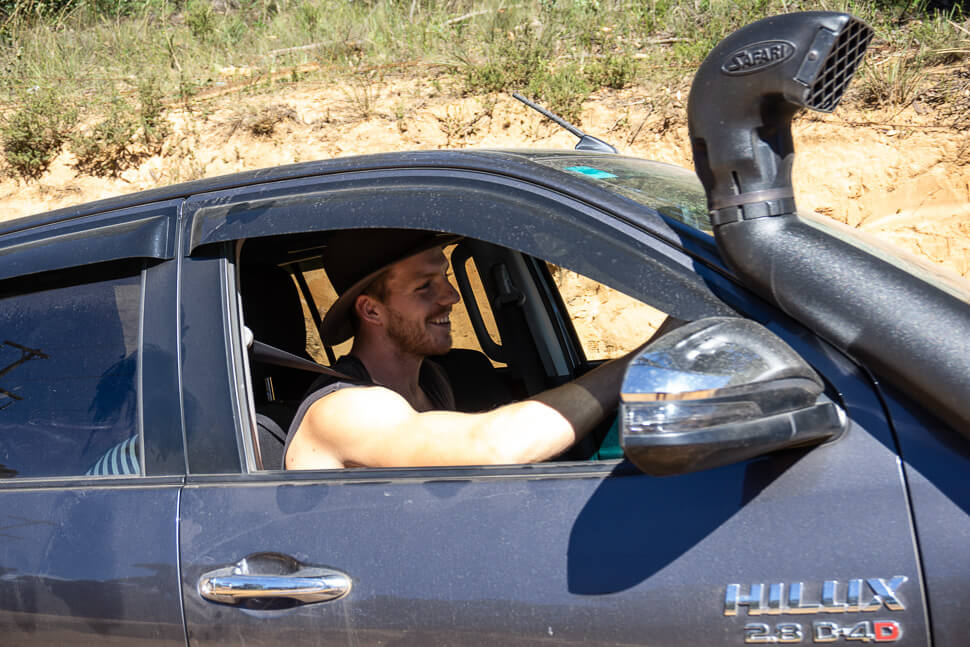 "Every time I take this thing off-road, I'm impressed with how capable it is for a simple setup," says Aidan. "A 2-inch lift and some 285/75R16 (confirm) Open Country A/T IIs get me anywhere that I want to go, plus these Toyos are quiet and comfortable enough that I almost forget about them on the daily drive!"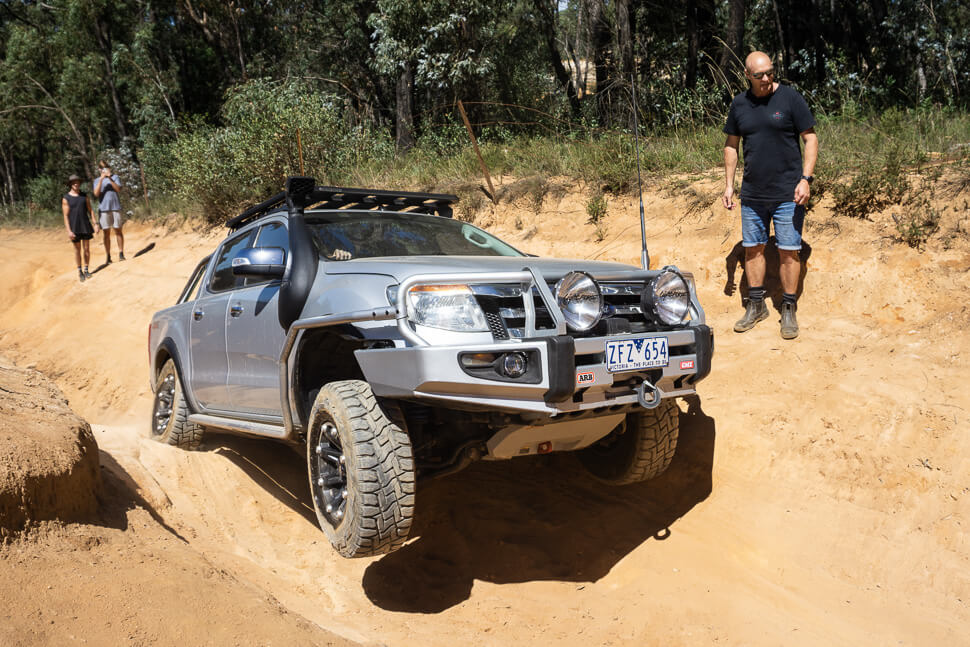 Dawson was next up and the ruckman turned rutman walked through with ease, mostly to do with him being the most experienced 4WDer of the group but also because his Ranger was on the biggest tyre of the lot, a 295/70R17 Open Country R/T that gave him more clearance and traction.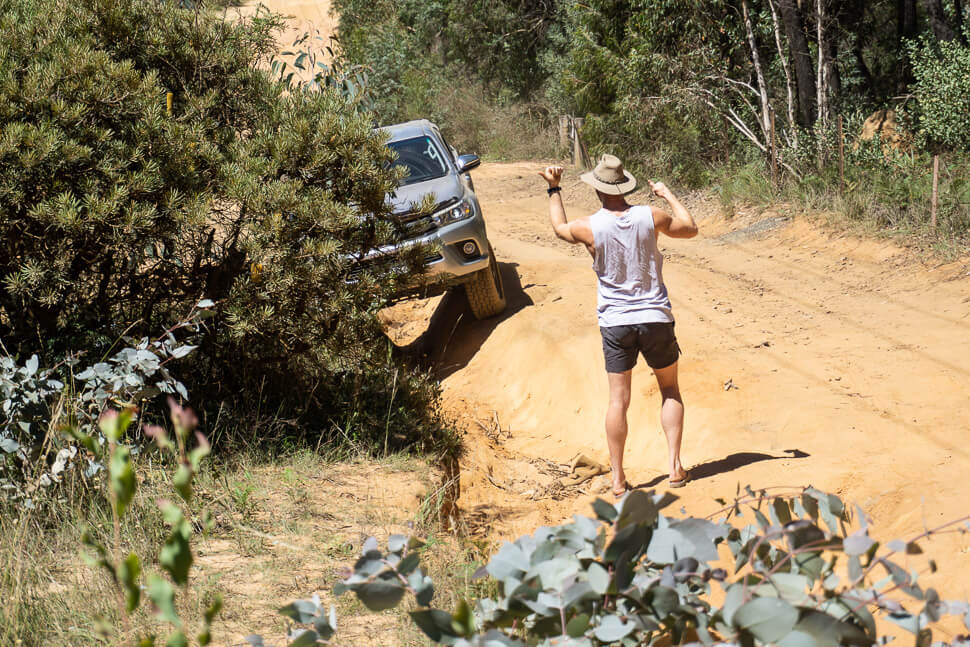 Dawson then jumped out to guide Harry through, who is a pretty keen 4WDer himself and has been hitting the bush a bunch in his HiLux.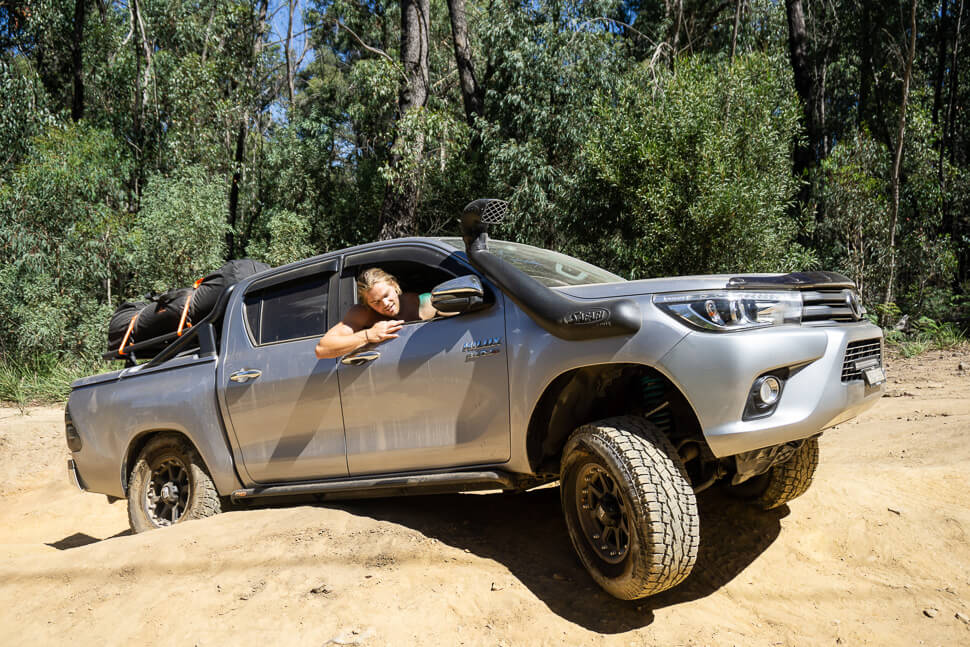 "I love loading up the ute and getting out of town, it's one of my favourite ways to blow off steam," says Harry. "Heaps of us have been getting up to the Blue Mountains as much as we can between club commitments as it's so close for a quick overnighter. These 285/70R17 Open Country A/T IIs have been awesome but after watching Dawson's Ranger in action, I think I'm going to step up to 295/70R17 Open Country R/Ts next as I'm keen to start hitting some more hardcore stuff."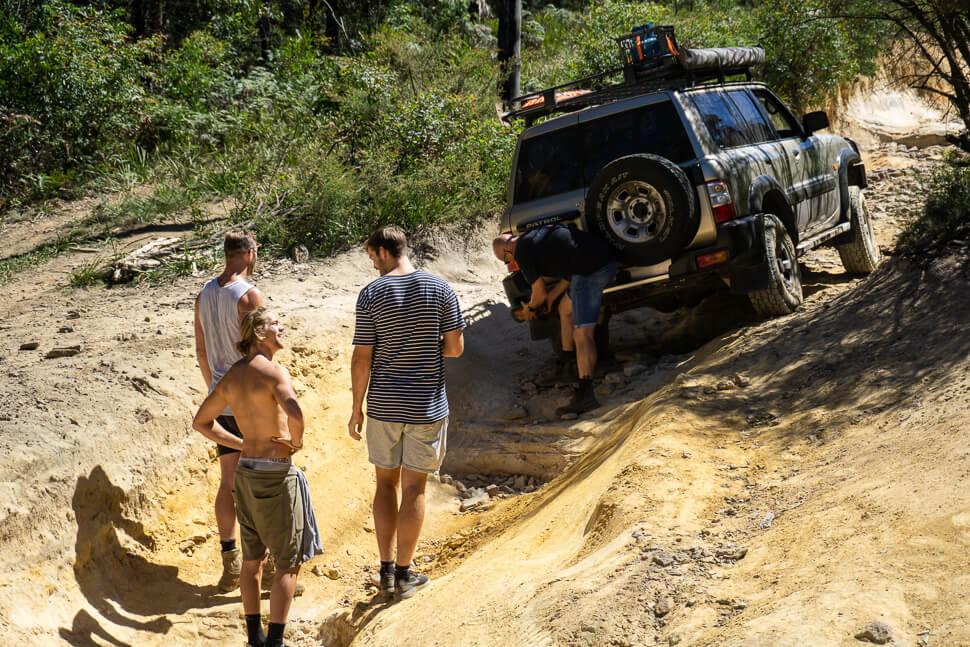 "Obviously camaraderie plays a huge part in any team sport but we're fortunate that our players are just as much mates as they are teammates," says Brett. "Even if it's only a quick break from the stresses of being a professional athlete, I feel that trips like this are a great way to hit the reset button, and you can feel the buzz when players are sharing campfire stories and 4WDing tips during training."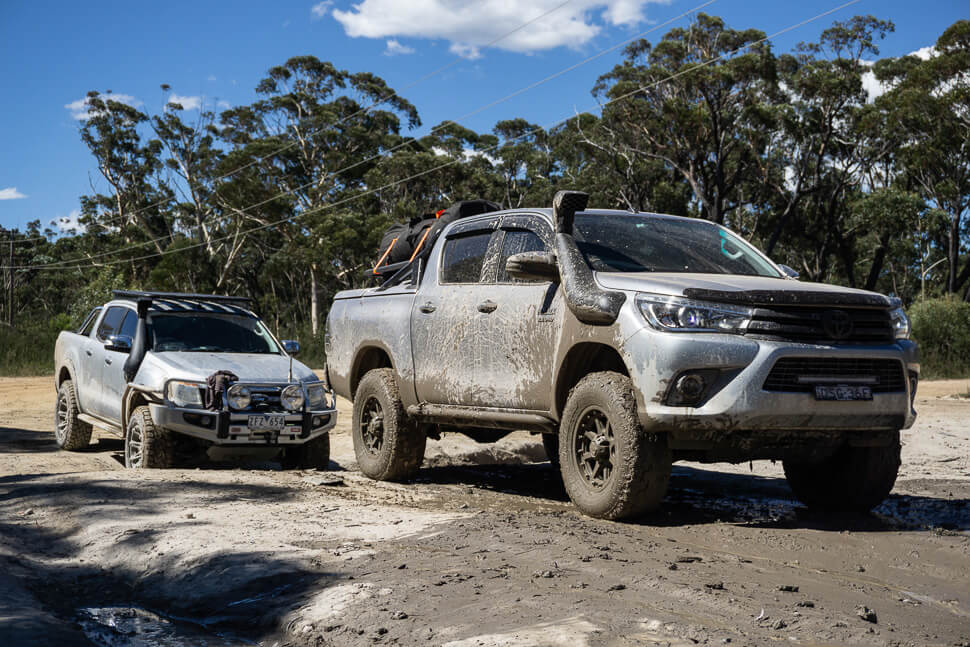 The car park at GIANTS HQ is always full of players' 4x4s on Open Country rubber and we love that they're so appreciative of our products while using them to make their move to find the next beautiful bit of Australian bush.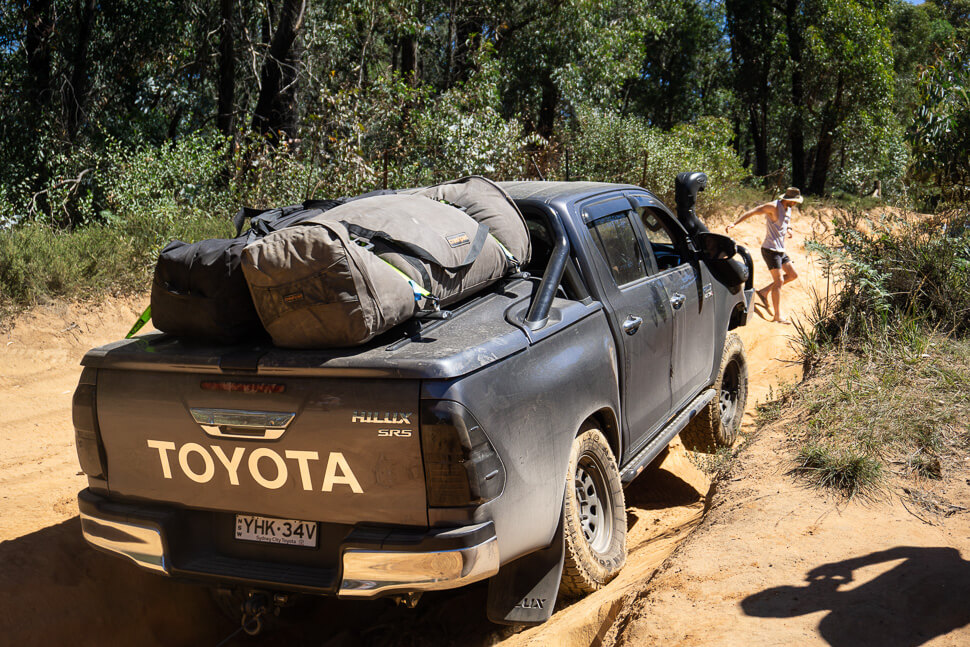 With the off-season fast approaching, we're sure plenty of players will be spending their summer exploring our open country and we'd encourage you to do the same, you won't regret it!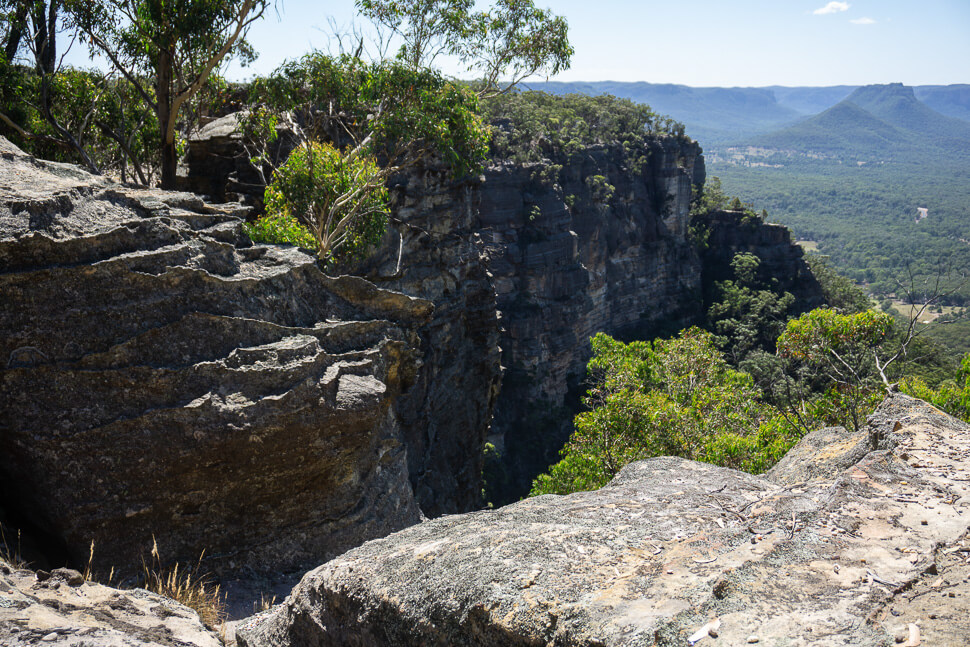 Open Country A/T II
Capable & Versatile All-Terrain 4x4 Tyre
Go anywhere, any time with the Open Country A/T II, a true all-terrain tyre that's surprisingly capable off-road but retains the sealed road sensibilities to keep daily drivers safe and long-distance tourers sane, whether that be in a 4x4 ute, 4WD wagon or soft-roader SUV.
Widely regarded as one of the best all-terrain tyres on the market due to its longevity, durability and balanced real-world capabilities, this dependable 4WD tyre is the perfect fit for avid adventurers and novices alike with an aggressive yet functional tread pattern that's got the go to match the show, on- or off-road.
Find out more